GSI is a Well-Oiled Machine - Providing Proven Drilling Solutions for Over 45 Years
For over 45 years, GSI has offered a comprehensive package of outstanding drilling services including proven, time-tested solutions to difficult drilling problems, highly-trained, experienced drillers, efficient scheduling, and minimal down time.
The Right People & Equipment for the Job
---
GSI's drillers and drillers helpers are highly-trained professionals with years of experience drilling through the Midwest's subsurface materials. Our staff works safely and efficiently – all field personnel have 40 hours of OSHA HAZWOPER safety training, as well as First Aid/CPR/AED, Fire Extinguisher training, and more. GSI has state licensed drillers in Kansas, Missouri, Iowa, Nebraska, Oklahoma, South Dakota, Texas, and New Mexico. You can have confidence and peace of mind with our team on-site.
The variety in our fleet allows us to mobilize the right equipment and crew to your job site, meaning lower overall costs and increased efficiency no matter the size of your project. We offer:
Subsurface exploration equipment including truck and track-mounted drills
Direct push equipment (Geoprobe)
Cone Penetration Testing (CPT)
Electric Conductivity/Hydraulic Profiling Tool (EC/HPT)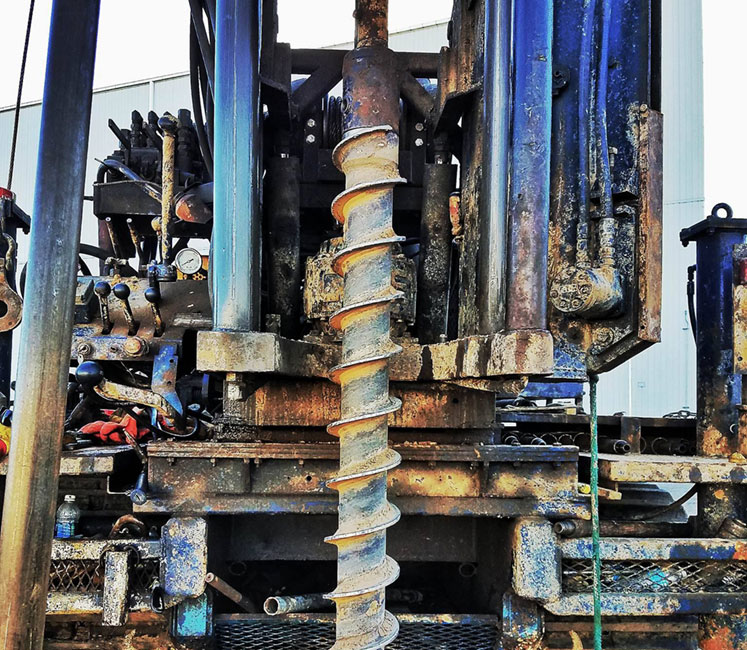 Our Drilling Services Include:
Well Installation and Investigative Soil Borings
GSI routinely installs groundwater monitoring wells, soil vapor extraction (SVE) wells, air sparge (AS) wells, piezometers and environmental injection wells. GSI also advances soil borings to collect samples for geotechnical and environmental investigations. Both wells and soils borings can be drilled using truck or track-mounted drills or direct push equipment, depending on our client's needs and the site location.
Direct Push and EC/HPT
GSI uses direct push sampling techniques to collect fast reliable soil samples. With Electrical conductivity and hydraulic profile testing (EC/HPT), we create continuous, real-time profiles of soil hydraulic properties, locate contaminant pathways and target zones for remedial material injection.
Cone Penetration Testing (CPT)
Cone penetration testing (CPT) quickly provides nearly continuous soil profiles for geotechnical and environmental projects. CPT data are used to determine soil type, strength, compressibility, permeability, and many other properties. GSI's CPT system is equipped to collect standard parameters such as tip stress and sleeve friction as well as pore pressure and seismic wave velocity data. Our truck-mounted CPT rig has a push capacity of 20 tons and allows for production rates of 300 to 500 feet of soundings per day. However, our CPT system can also be configured on our Geoprobe direct push rigs, allowing for the collection of soil data at limited or restricted access sites with minimal disturbance to the surrounding area.